Creating an atmospheric Living Room? Here are 3 Tips!
The living room is one of the most important places in your home. It is the place where you relax after a long day at work, where you socialize with friends and family, and where you feel at home. Window decoration can play an important role in this. But how do you make sure your window decoration contributes to an atmospheric living room? In this article, we give you three tips!
Tip 1:Play with light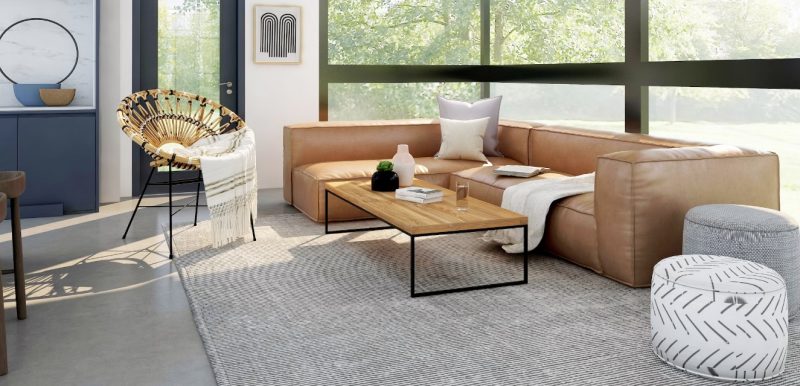 Light is incredibly important in a cozy living room. By playing with light, you can create a warm and cozy atmosphere. A good way to do this is to choose classic roller blinds. These curtains are timeless and fit into almost any interior. You can leave the curtains open during the day, allowing plenty of light to come in. When it gets dark in the evening, you can easily close them to create a cozy atmosphere. The advantage of these curtains is that they also help insulate the room, which comes in handy especially in the winter months.
Another way to play with light is to choose sheer curtains or net curtains. These curtains let a lot of light through and provide an airy feel. Ideal for the summer months. When the evenings get colder, you can close the curtains and combine them with blackout curtains. This way, you make sure your living room always has a cozy atmosphere, no matter what time of day it is.
Tip 2:Choose custom wooden blinds
Custom wooden blinds are also a good choice if you are looking for window decoration for an atmospheric living room. These blinds have a warm look as well as being timeless and stylish. You can choose different types of wood, colors and finishes so that the blinds perfectly match your interior. In addition, you can play with the light by tilting the blinds in different ways. For example, you can tilt the blinds slightly downward to direct the light onto the sofa, while you can tilt them another way to reduce the incidence of light on the television.
Tip 3:Combine different types of window coverings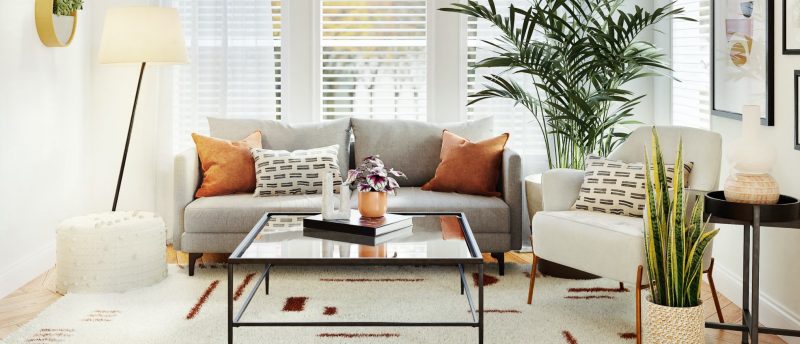 Another way to create an atmospheric living room is to combine different types of window decorations. For example, you can choose curtains combined with wooden blinds. This not only creates a cozy atmosphere, but also provides extra privacy and insulation. In addition, you can play with colors and materials to create a unique look.