Is the iPhone 14 Waterproof?
When buying a new smartphone, the durability of the device is an important factor for many buyers, especially if the phone is on the more expensive side. The iPhone 14 starts at $739 and only goes up in price from there, depending on the desired specifications. Because it is so expensive to keep up with the latest Apple technology, buyers want to make sure that the iPhone 14 can withstand some degree of wear and tear –including possible waterproofing.
Obviously it is important to know if the iPhone 14 can survive a drop or hit to gauge its overall durability, but waterproofing can be the difference between an expensive replacement and a phone that lasts for years. Smartphones have really stepped up in recent years when it comes to water resistance, but not all phones are created equal. Fortunately, the IP (Ingress Protection) code is a useful tool for measuring the water and dust resistance of a tech device. This allows you to compare different models.
Are the iPhone 14 and 14 Plus waterproof?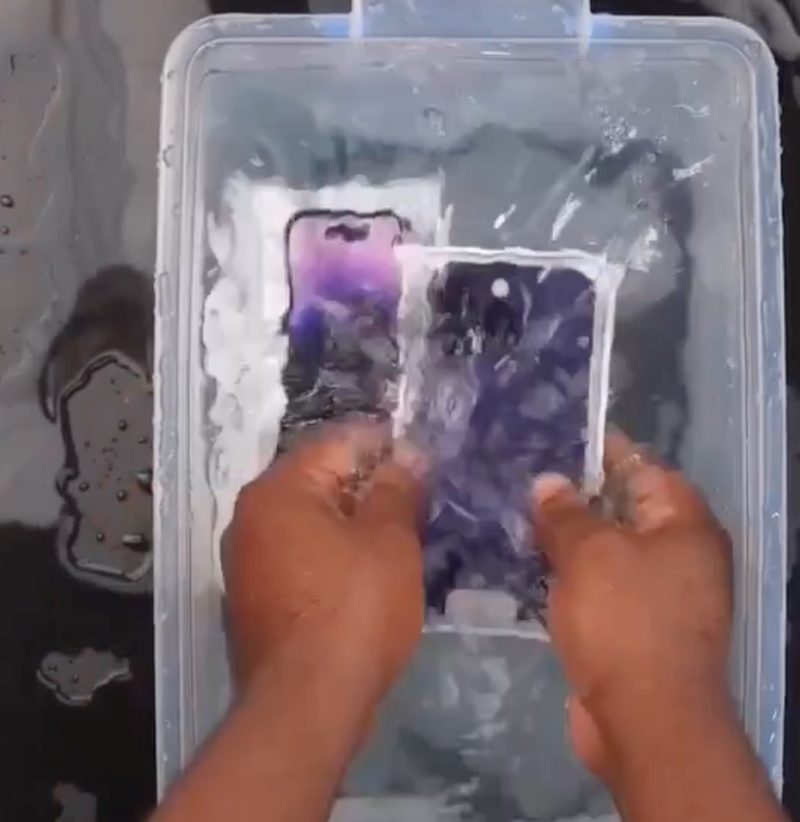 The iPhone 14 and 14 Plus have an IP rating of IP68. The two digits represent the device's resistance to solid particles and liquids. The first digit indicates resistance to solid particles and is based on a scale of 0 to 6, while the second digit indicates resistance to liquids and runs from 0 to 9. Based on that number, the iPhone 14 and 14 Plus are about as airtight as you can make a smartphone.
The 6 in the IP rating means that the iPhone 14 and iPhone 14 Plus are "dustproof"and completely resistant to small solid particles such as dust or sand. This means you don't have to worry about potential damage to your device if it gets dirty. If it does get dirty, you can wash it with water. How. The 8 in the IP68 rating indicates that the iPhone 14 and 14 Plus are approved for full immersion in fresh water for up to 30 minutes at a maximum depth of about 6 meters.
Are the iPhone 14 Pro and 14 Pro Max waterproof?
The iPhone 14 Pro and 14 Pro Max also have an IP68 rating, meaning they are dust- and waterproof for 30 minutes at a maximum depth of 6 meters, just like the iPhone 14 and 14 Plus. IP68 has become the industry standard for flagships from most major smartphone manufacturers, and Apple devices have had the IP68 rating since the iPhone 11.
While the rating means the devices are fully dustproof, it's important to note that the conditions in which they are tested don't quite match up one-to-one with the conditions you might encounter in the real world with your iPhone. For example, if your screen has a crack, you run a much greater risk of internal damage from foreign particles than if the screen were in perfect condition.
Is the iPhone 14 resistant to salt water?
Although the IP68 rating for the iPhone 14 series indicates that they are all good for exposure to fresh water, there is some ambiguity about other types of liquids. Therefore, questions are often asked about how well devices hold up in salt water. Fresh water is harmless to the iPhone 14 in the ways mentioned above, but salt water can have disastrous consequences. So it's a good idea to take extra care to keep your phone dry when swimming in a saltwater pool or going to the ocean.